BENEFIT FROM OUR WORLD OF EXPERIENCE
We have been operating Rugbytots franchises for over 15 years and support over 350 franchisees around the globe. We provide practical training and support with everything from marketing and promotion to HR and managing bookings.
But we're not simply a remote resource, we love to get together with our franchisees – and love our franchsiees to meet one another. It's all part of the friendly, family-style approach we take to business.
As a new member of the Rugbytots franchisee family, we will welcome you in with a proven programme of pre-launch business and coaching training to ensure you can hit the ground running.
BUSINESS TRAINING
You will receive 16 hours of desk-based training, delivered in eight 2-hour sessions by Zoom or, if you prefer, in person at Head Office. We cover everything from creating your launch plan and using our internal systems, through financial and venue mangagement, to promoting your classes and recruiting coaches.
Coaching training
You will get 2 structured training days with a master trainer and head coach or existing franchise ownew. This is followed by 4 weeks of buddy training and support from a franchisee near to your area, with 3, 6 and 12-month follow-up visits.
PRINTED AND PRINT-READY MATERIALS
We provide you with a comprehensive range of materials personalised with your franchise contact details.
Most items are available with up to six different image choices, so you can pick the one that best reflects your situation and your target audience.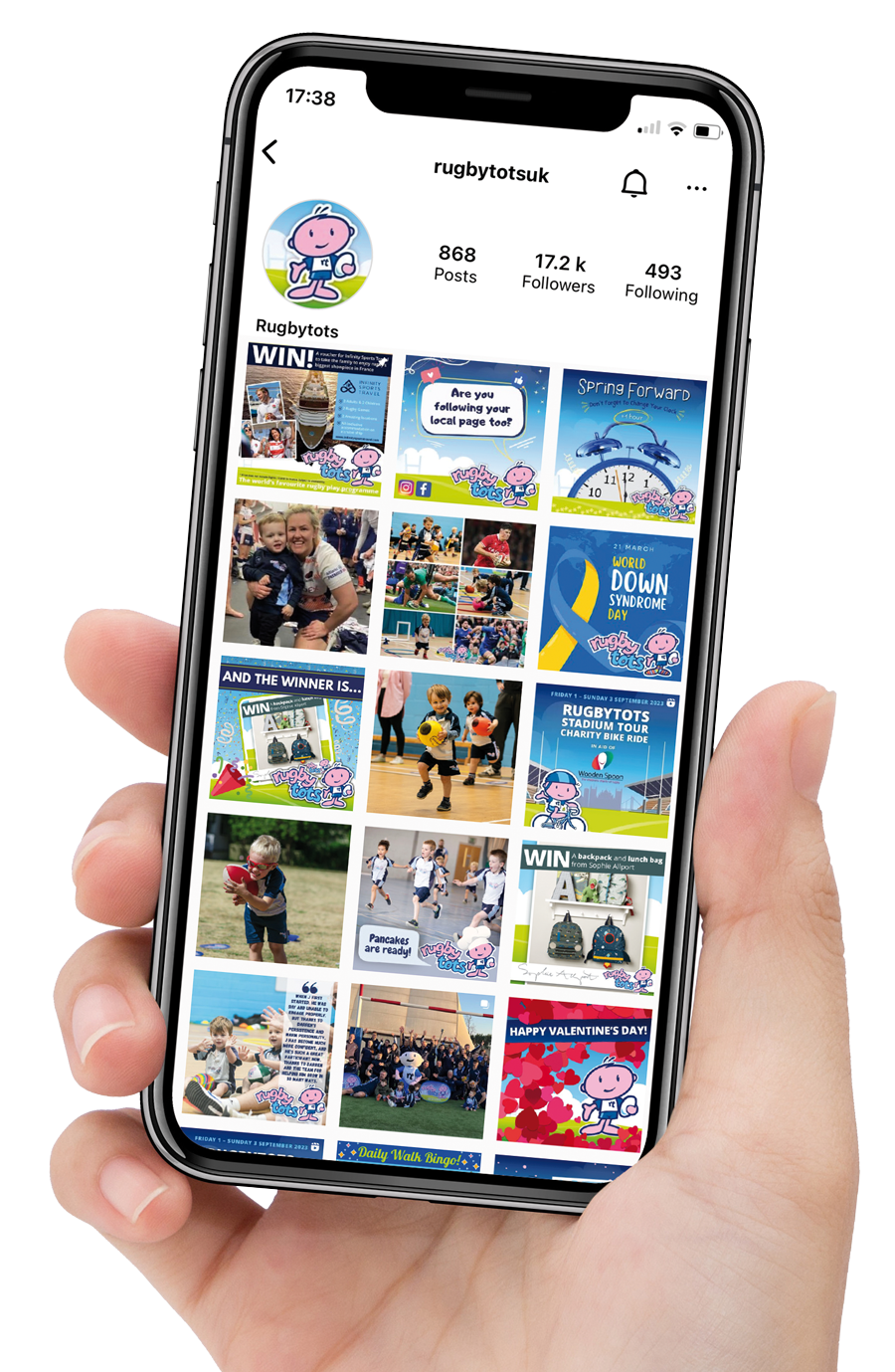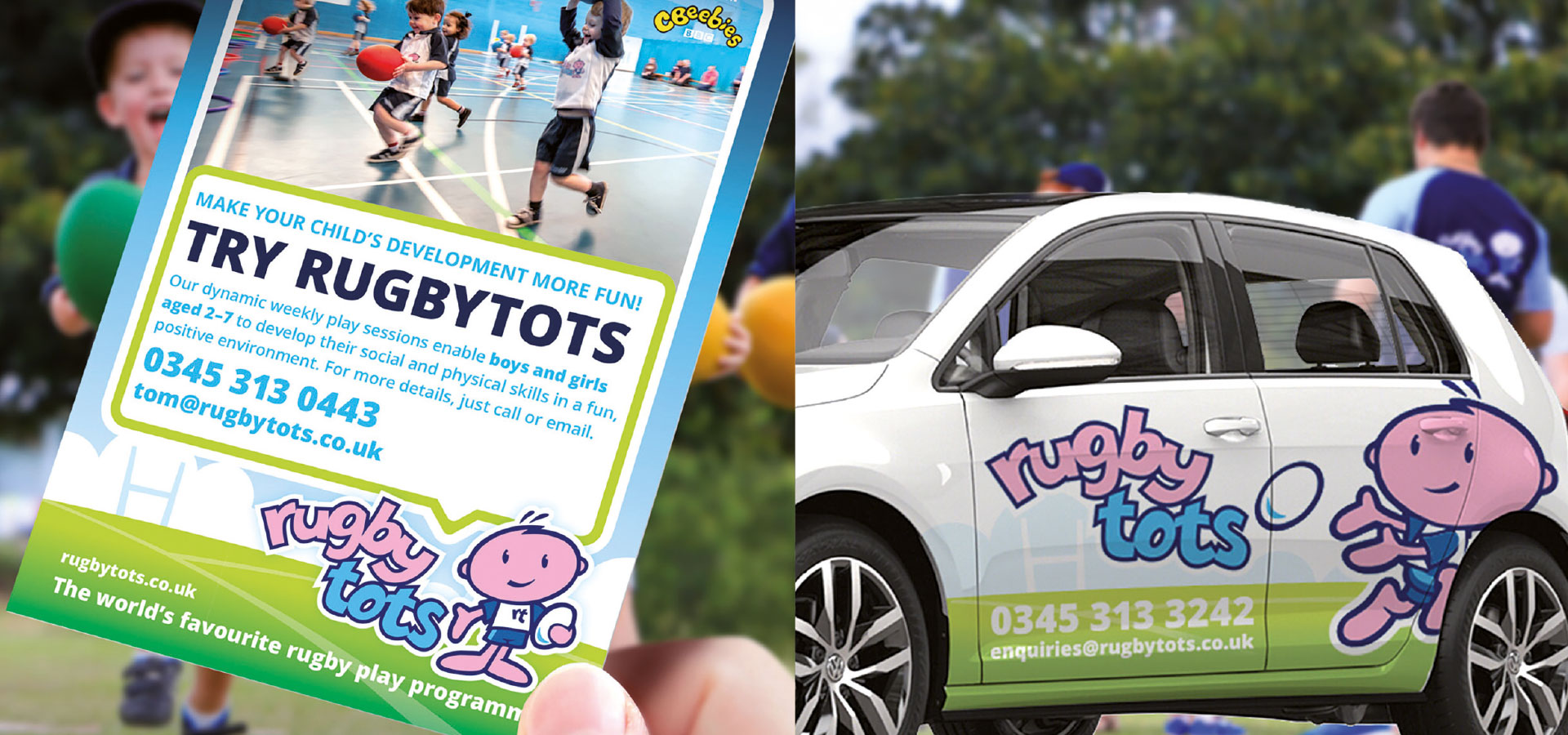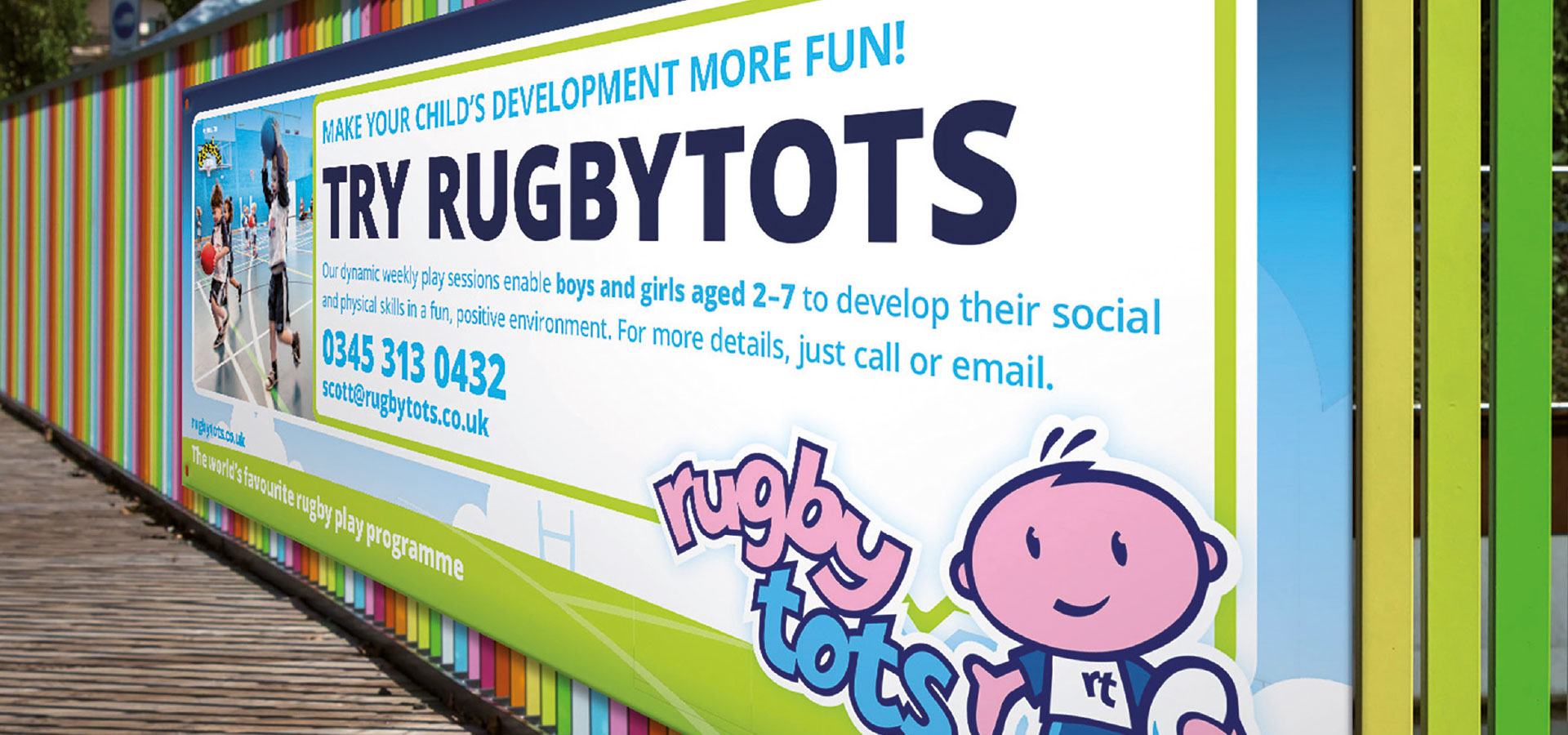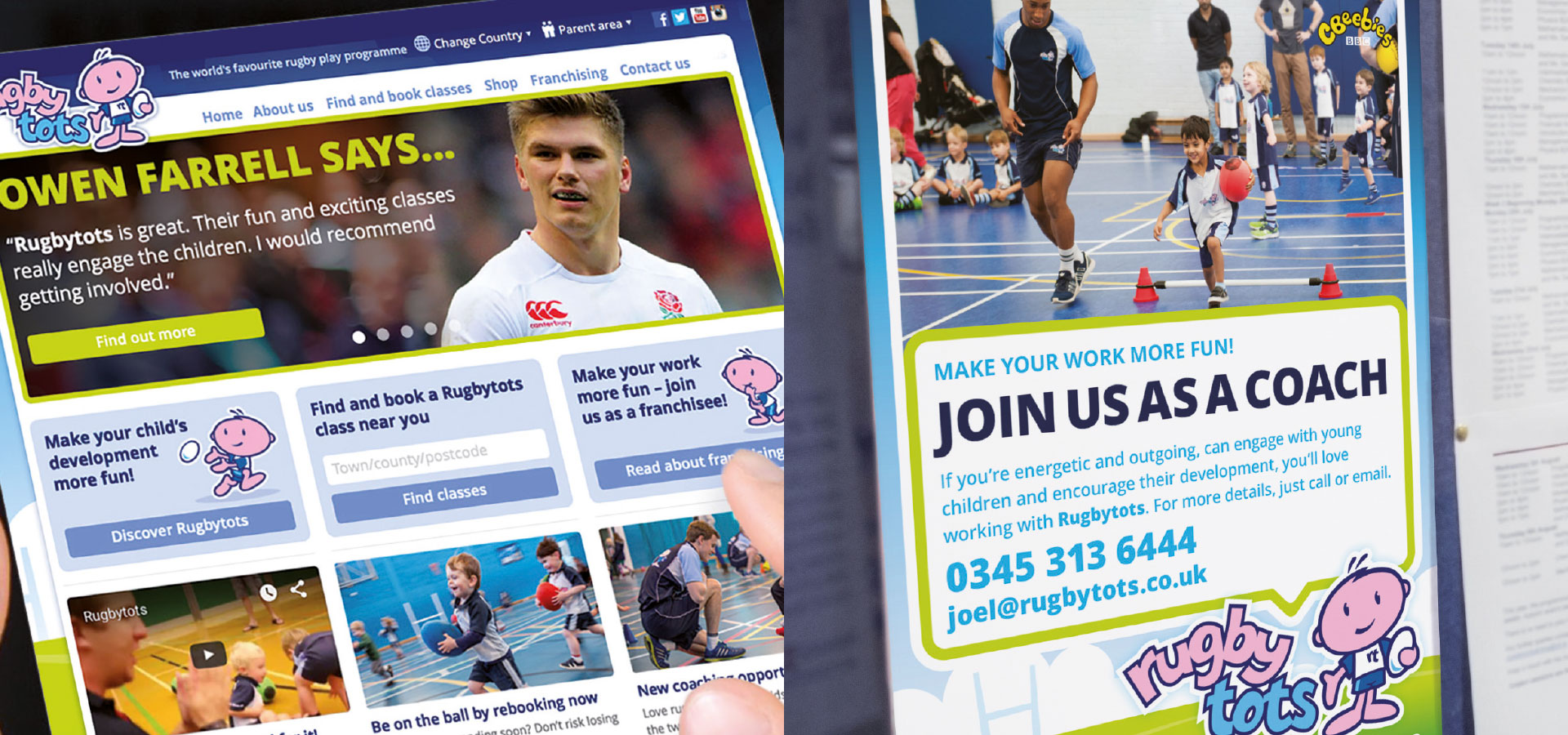 HEAD OFFICE FRANCHISE SUPPORT
We run an international operation, so provide franchise support 24-hours a day, every day of the year.
Key members of our Franchise Support team have been with Rugbytots for more than 10 years. So whatever assistance you need, they will be able to help.
CONFERENCES AND MEETINGS
Running a franchise of any kind can be isolating if you don't occasionally reach out to colleagues. 
We have a variety of platforms for engaging on a local or national level. But nothing beats our popular regional and national conferences which include presentations, workshops and social events.
OUTSOURCED HR
As you are likely to be employing coaches and coaching assistants, it's vital that your business is backed by qualified HR professionals.
Our partnership with Simpla HR gives complete protection and peace of mind by reducing the burden of responsibility.
BESPOKE BOOKING SYSTEM
In 2007, Rugbytots was the first company in our industry to go fully online. Our custom-built booking system has always been unrivalled in the industry.
We're continually improving it and adding new features to help you manage and grow your business even more efficiently and effectively.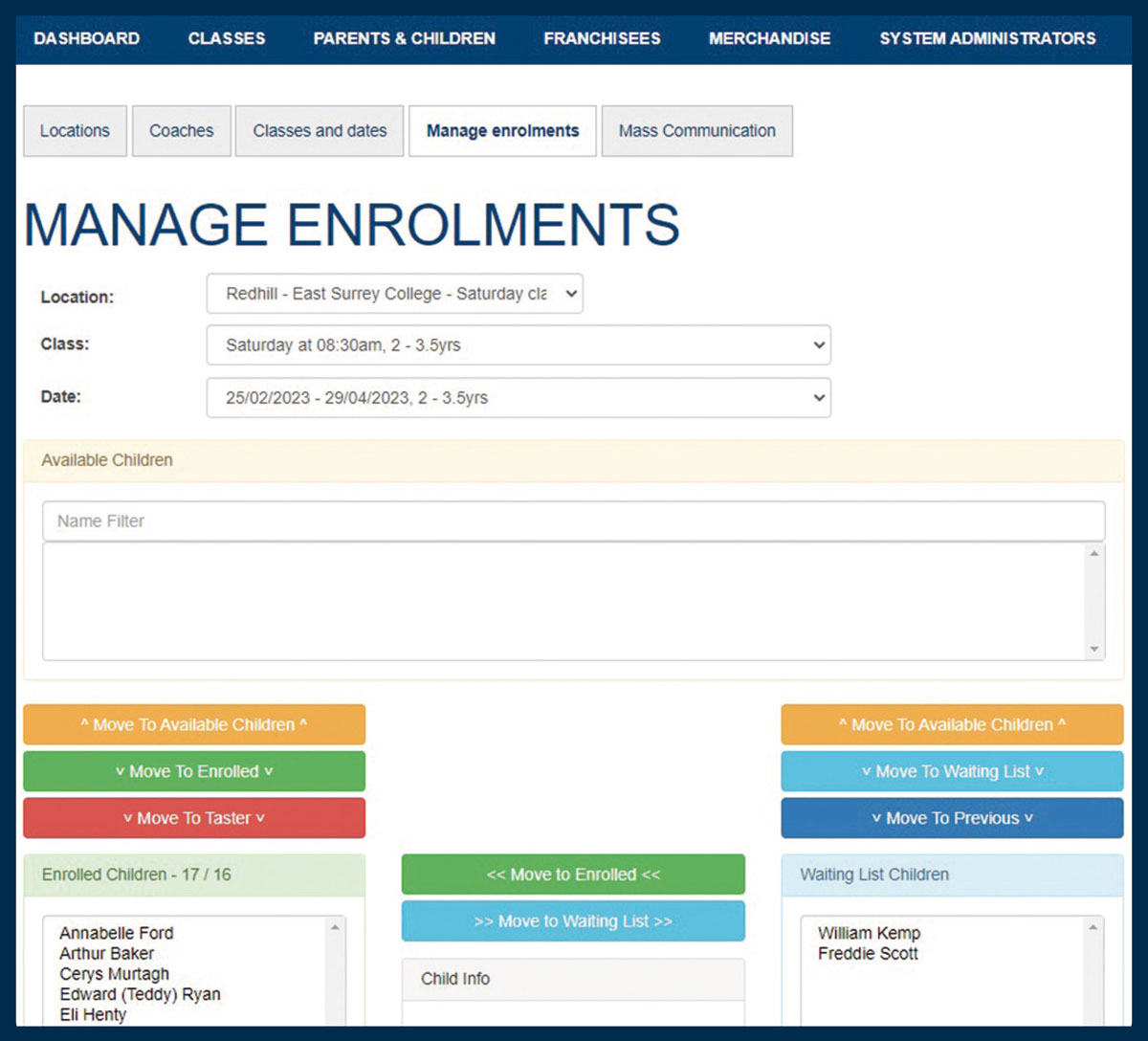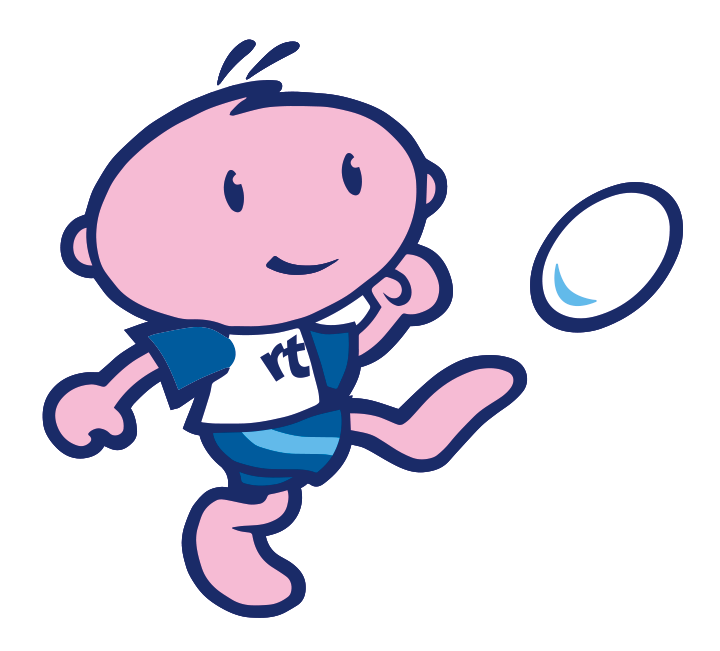 Owning a Rugbytots franchise is a fantastic job. Helping children to develop physically, grow in confidence and stay healthy is immensely fulfilling and great fun too. I now get to spend far more time with my own children and the business decisions I make fit around me and my family.
We have been running our franchise since 2008. Back then, we did not know the full growth potential of this business and have been amazed year-on-year at the increase in numbers! 
I have friends who run other types of franchise and it seems the support I get from head office is unrivalled. I personally love it, and now I am really starting to see the fruits of the labour I invested in the first couple of years.
Rugbytots has literally changed my life and I will always be grateful for the opportunity to run my own franchise. I love rugby, love being my own boss and love seeing the children and parents get so much from the classes we run. The fact I can make a living doing this is a bonus.
Rugbytots is a great brand and a great product which children and parents love. Buying a Rugbytots Franchise was the best career move I've ever made.
While the franchise requires hard work and drive to really make a success of it, the online systems, on-going training and support from Head Office make it easier. We love it and look forward to the years ahead!
Taking a Rugbytots franchise just before a global pandemic wasn't the best timing, but seeing how the company pulled together to come out the other side in such a strong position was very inspiring!
This website is all about becoming a Rugbytots franchisee. If you are looking for details of Rugbytots classes and want to find and book one near you, please pop over to our main site.